Thematix aligns itself with the best and brightest from across the business architecture and semantic technology fields.
IRIS Business Architect enables key business stakeholders and business/enterprise architects to plan business models and execute initiatives in alignment with their corporation's strategies. From business strategies, decision making, customer journeys and value streams down into business capabilities and their organizational, technology and information enablers, IRIS Business Architect provides rich management functionality to continually and dynamically reflect relevant changes within a corporation's business architecture.Standardized, Precise and Easy to Use.
Jim Hendler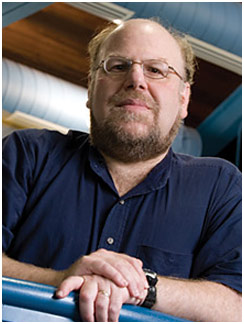 James Hendler is the Tetherless World Professor of Computer and Cognitive Science, and the Director of the Information Technology and Web Science Program at Rensselaer Polytechnic Institute (RPI). He is also a faculty affiliate of the Experimental Multimedia Performing Arts Center serves as a Director and Trustee of the charitable Web Science Trust and is a visiting Professor at the Institute of Creative Technology at DeMontfort University in Leicester, UK. Hendler has authored about 200 technical papers in the areas of Semantic Web, artificial intelligence, agent-based computing and high performance processing. One of the inventors of Semantic Hendler was the recipient of a 1995 Fulbright Foundation Fellowship, is a former member of the US Air Force Science Advisory Board, and is a Fellow of the American Association for Artificial Intelligence, the British Computer Society, the IEEE and the American Association for the Advancement of Science (AAAS). He is also the former Chief Scientist of the Information Systems Office at the US Defense Advanced Research Projects Agency (DARPA) and was awarded a US Air Force Exceptional Civilian Service Medal in 2002. He is the Editor-in-Chief emeritus of IEEE Intelligent Systems and is the first computer scientist to serve on the Board of Reviewing Editors for Science. In 2010, Hendler was named one of the 20 most innovative professors in America by Playboy magazine. Hendler also serves as an "Internet Web Expert" for the U.S. government, providing guidance to the Data.gov project.
Deborah McGuinness
Dr. Deborah McGuinness is a leading expert in knowledge representation and reasoning languages and systems and has worked in ontology creation and evolution environments for over 20 years. Most recently, Deborah is best known for her leadership role in semantic web research, and for her work on explanation, trust, and applications of semantic web technology, particularly for scientific applications. Deborah is co-editor of the Ontology Web Language which has emerged from web ontology working group of the World Wide Web (W3C) semantic web activity and has now achieved W3C Recommendation status. She helped start the web ontology working group out of work as a co-author of the DARPA Agent Markup Language program's DAML language. She helped form the Joint EU/US Agent Markup Language Committee which evolved the DAML language into the oil-reference DAML OIL description logic-based ontology language. She is a co-author of one of the more widely used long-lived description logic systems (CLASSIC) from Bell Laboratories. Her work on languages (including OWL, oil-reference.html DAML OIL, OIL, CLASSIC, etc.) is aimed at providing languages that enable the next generation of web applications moving from a web aimed at human consumption to the semantic web aimed at machine consumption in support of intelligent assistants and web agents. Deborah is a leader in ontology-based tools and applications. She is a co-author and technical leader of the Stanford KSL ontology evolution environment. She also consulted to help VerticalNet design and build its Ontobuilder/Ontoserver ontology evolution environment. She also provided technical leadership for the Stanford project to help Cisco systems form its ontology evolution plan for its meta data formation work.