Thematix will typically call on the advice and services of its friends in the course of a given engagement.  Though not formally affiliated with the firm, these people can be called in for specific engagements as a situation warrants.  We think of these people as our friends.
Jim Hendler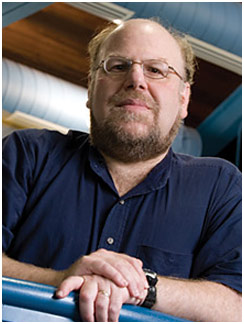 James Hendler is the Tetherless World Professor of Computer and Cognitive Science, and the Director of the Information Technology and Web Science Program at Rensselaer Polytechnic Institute (RPI). He is also a faculty affiliate of the Experimental Multimedia Performing Arts Center serves as a Director and Trustee of the charitable Web Science Trust and is a visiting Professor at the Institute of Creative Technology at DeMontfort University in Leicester, UK. Hendler has authored about 200 technical papers in the areas of Semantic Web, artificial intelligence, agent-based computing and high performance processing. One of the inventors of Semantic Hendler was the recipient of a 1995 Fulbright Foundation Fellowship, is a former member of the US Air Force Science Advisory Board, and is a Fellow of the American Association for Artificial Intelligence, the British Computer Society, the IEEE and the American Association for the Advancement of Science (AAAS). He is also the former Chief Scientist of the Information Systems Office at the US Defense Advanced Research Projects Agency (DARPA) and was awarded a US Air Force Exceptional Civilian Service Medal in 2002. He is the Editor-in-Chief emeritus of IEEE Intelligent Systems and is the first computer scientist to serve on the Board of Reviewing Editors for Science. In 2010, Hendler was named one of the 20 most innovative professors in America by Playboy magazine. Hendler also serves as an "Internet Web Expert" for the U.S. government, providing guidance to the Data.gov project.
Deborah McGuinness
Dr. Deborah McGuinness is a leading expert in knowledge representation and reasoning languages and systems and has worked in ontology creation and evolution environments for over 20 years. Most recently, Deborah is best known for her leadership role in semantic web research, and for her work on explanation, trust, and applications of semantic web technology, particularly for scientific applications. Deborah is co-editor of the Ontology Web Language which has emerged from web ontology working group of the World Wide Web (W3C) semantic web activity and has now achieved W3C Recommendation status. She helped start the web ontology working group out of work as a co-author of the DARPA Agent Markup Language program's DAML language. She helped form the Joint EU/US Agent Markup Language Committee which evolved the DAML language into the oil-reference DAML OIL description logic-based ontology language. She is a co-author of one of the more widely used long-lived description logic systems (CLASSIC) from Bell Laboratories. Her work on languages (including OWL, oil-reference.html DAML OIL, OIL, CLASSIC, etc.) is aimed at providing languages that enable the next generation of web applications moving from a web aimed at human consumption to the semantic web aimed at machine consumption in support of intelligent assistants and web agents. Deborah is a leader in ontology-based tools and applications. She is a co-author and technical leader of the Stanford KSL ontology evolution environment. She also consulted to help VerticalNet design and build its Ontobuilder/Ontoserver ontology evolution environment. She also provided technical leadership for the Stanford project to help Cisco systems form its ontology evolution plan for its meta data formation work.
James Odell
James Odell is an international consultant, writer, and educator in the areas of business process, data and meta-data modeling, applied ontology, metadata-driven service oriented architecture (SOA), event-driven development (EDA/CEP), agent-oriented systems, methodology, and complex adaptive systems (CAS). He conducts international seminars and workshops—both on-site and public—and provides consulting to major companies worldwide.
Throughout most of his forty-plus year career, Mr. Odell has been heavily involved in developing better methods to understand, communicate, and manage system requirements. He became one of the first practical writers and implementors of object-oriented analysis and design.  He has written five books, and numerous papers (see www.jamesodell.com/publication). Working with the OMG and other standards groups, he continues to innovate and improve system development methods and techniques. In particular, he has been the chair of the OMG's Analysis and Design Task Force for 13 years and has participated in the development of standards such as UML and UML 2.0, SoaML, SysML, ODM, and others.  (The Activity Diagram was one of his primary contributions to UML.)
Most recently, one of his primary goals is for business processes and data to be human understandable as well as machine understandable and executable—using models and ontology.  When deployed in this way, business systems can also adapt, learn, and evolve —dynamically changing the way the business works. Businesses that employ both a human-understandable and machine-understandable/executable approach, then, with be an enabler for the next generation of global systems.
Christopher Regan
Christopher Regan brings deep strategic and tactical Digital Marketing and Search Engine Optimization skills to Thematix.  His talent ranges from content design, to Schema.org modeling to analytics and everything in between.  As search becomes increasingly grounded in semantics and natural language processing, it is imperative that SEO techniques mature into more than just "gaming the system."  Christopher has already moved on from conventional SEO practices and has begun to establish the new criteria for best practices.
Christopher Regan's Digital Marketing leadership began at the inception of web marketing & web analytics (SEM) in 1995, when the groundbreaking digital publishing aggregator Infonautics and its proprietary publishing platform delivered one of the first instances of engineered SEO (e-SEO) — search optimization synchronized between search engine (e.g., Yahoo) and web publisher (e.g., Infonautic's eLibrary). Chris has led SEM initiatives across multiple verticals; currently he leads efforts for NADA's B2C publishing partner NADAguides.com, though he additionally consults within Hospitality, F&B, BioTech and various B2C industry efforts. Chris also volunteers with multiple digital non-profits and web industry mentoring programs.
For 17 years Christopher has been a speaker at industry conferences such as HSMAI, ad:tech, Ziff Davis Media, The Gartner Group, NADA, NYNMA (New York New Media Association), SIIA (Software & Information Industry Association) and more. His passion for the application of semantic web technologies is most keenly supported by his vast experience with web systems' analytics.